3 days Merzouga motobike tour
3 days motorcycle tour from Merzouga
This 3 days Merzouga Motobike KTM tour offers a unique and exciting opportunity to explore the rugged beauty of Morocco's Sahara Desert and experience the traditional culture and hospitality of the Berber people.
Highlights of 3 days Merzouga motobike tour
3 days Merzouga motobike tour Itinerary:
Day 1: Merzouga » Begaa » Saf-Saf » Tisrdamen » Merzouga

On the first day of our 3 days Merzouga motorcycle tour, we'll explore the Erg Chebbi dunes, drive through Morocco's great dunes, and take in the stunning Sahara landscape. Listen to Gnawa music in Khamlia village. Then we'll cross the dunes to Begaa, the last village before the Moroccan-Algerian border. We arrive at the Tisrdmine oasis, then Safsaf, where we have a picnic lunch under the trees. Following that, we will return to Merzouga and spend the night in a hotel with dinner.
Day 2: Merzouga » Tous » Jdaid » Ouzina » Tafraout Sidi Ali
On the second day of our 3 Merzouga Moto KTM Tour, we will continue our journey to the village of Taous, where you will witness the beauty of the desert landscapes. and visit the rock engravings. After that, we will continue our safari to Ouzina village, passing through Jdaid village. You will have the opportunity to explore local life. After a few hours of relaxation, we will head to Ramlia. Here, you will have the opportunity to relax, enjoy a picnic, and soak up the peace and quiet of the desert. In the afternoon, we will continue our adventure to Tafrout Sidi Ali, where we will spend the night
Day 3: Tafraoute Sidi Ali »M'harech » Oubahlou » Tafroukht » Rissani » Merzouga

Start our adventure from Tafraout Sidi Ali, a town located in the heart of the Sahara Desert. Head towards Rissani, a historic city known for its traditional architecture and rich cultural heritage. On the way, stop to visit the Lost City, or Oubahlou (the Portuguese city), which are some ancient Portuguese ruins. We will take a walk there to explore the place. before continuing our way to Rissan, exploring its historical sites, and enjoying a local pizza. After a few hours of relaxation, you will head back to Merzouga, where you can reflect on the amazing experiences you have had over the past 3 days.
What included & excluded in this 3 days Merzouga motobike tour
More info about 3 days Merzouga motobike tour
If you want to alter this 3 days Merzouga motobike tour, please let us know your ideas and travel arrangements so that we may construct a comparable or different itinerary that meets your needs.
For more details, please contact us.
Free Booking! To book a 3 days Merzouga motobike tour, usually we ask for a small deposit to be paid through our Paypal or Payoneer accounts. The rest of the payment is payable in cash to your driver/guide at the pick-up.
The deposit is completely free. To avoid carrying large amounts of cash, paying the full amount or half off using Paypal or Payoneer is possible.
-To cover Paypal fees, there is a 5% surcharge if you pay the full amount using Paypal.
-Paying the full amount by Payoneer is free of charge since Payoneer doesn't apply any fees
Note: We do not accept credit cards or bank transfers at this time as they are time-consuming and expensive processes.
Cancellation policy for our 3 days Merzouga motobike tour:
To receive a complete refund, please cancel at least 8 days before the date of the 3 days Merzouga motobike tour.
If you cancel less than 8 days before your trip, your deposit is non-refundable. However, it is still available for use if you reschedule your trip in the future. Simply email us to cancel your trip.
FAQ of 3 days Merzouga motobike tour
No, you don't need a sleeping bag; during our  3 days Merzouga motobike tour, you'll stay in a fully prepared desert camp with all amenities..
Yes, for travelers who choose not to ride camels, we offer a 4×4 vehicle to transfer them to and from the camp at no extra fee. You only need to notify us at the time of booking.
What to bring on our 3 days Merzouga motobike tour
Destinations' overview of our 3 days Merzouga motobike tour: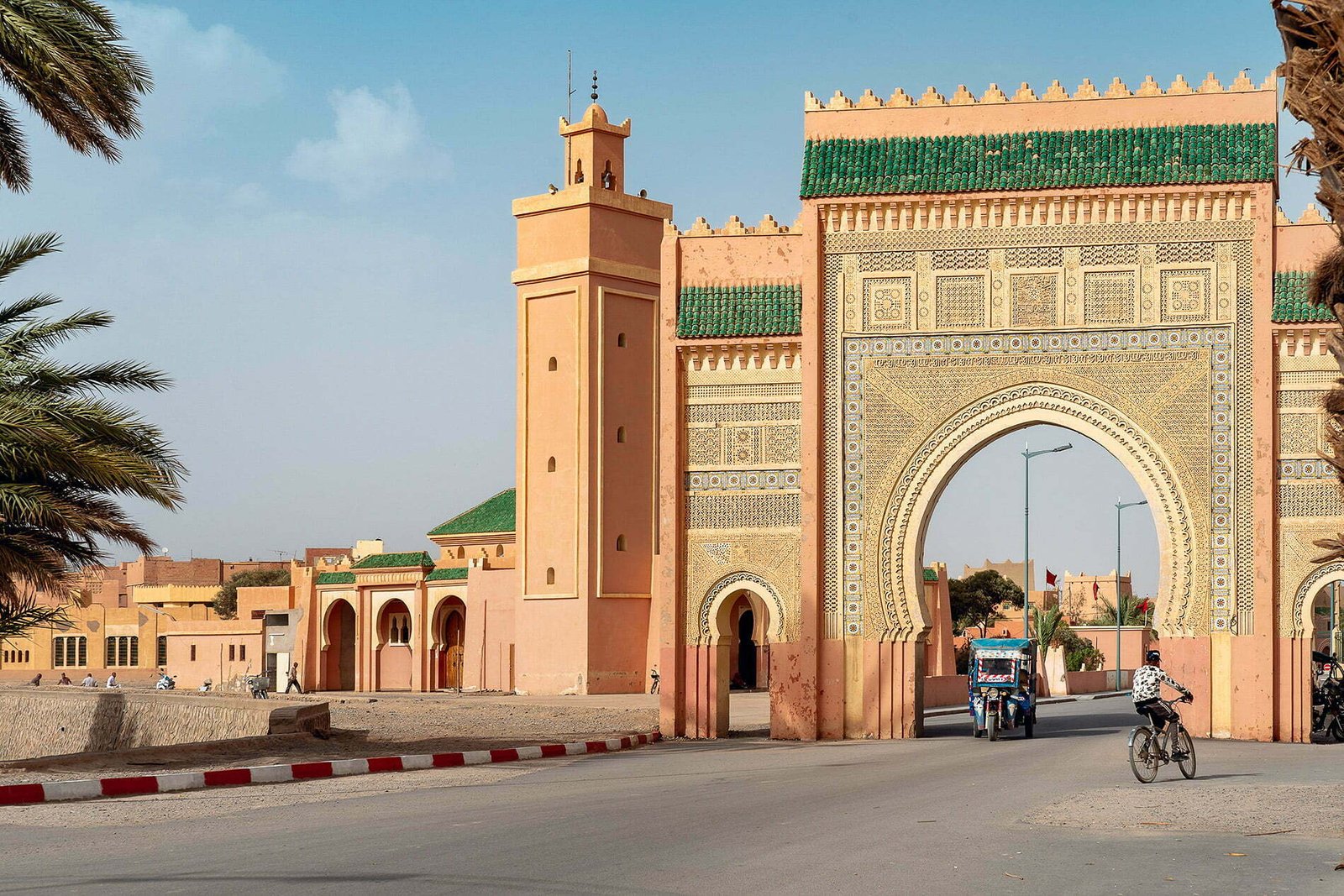 Rissani is a town located in the southeastern region of Morocco, near the city of Erfoud. It is considered the birthplace of the Alawite dynasty and is known for its rich cultural and historical heritage. Rissani is famous for its traditional markets, where you can find a variety of goods ranging from textiles, spices, and leather goods to fresh produce. It is also home to several historical monuments and structures, including the Tafilalt oasis, the ancient Ksar of Rissani, and the Grand Mosque of Rissani. Overall, Rissani is a popular destination for tourists looking to experience the traditional Moroccan way of life and learn more about its rich history and culture.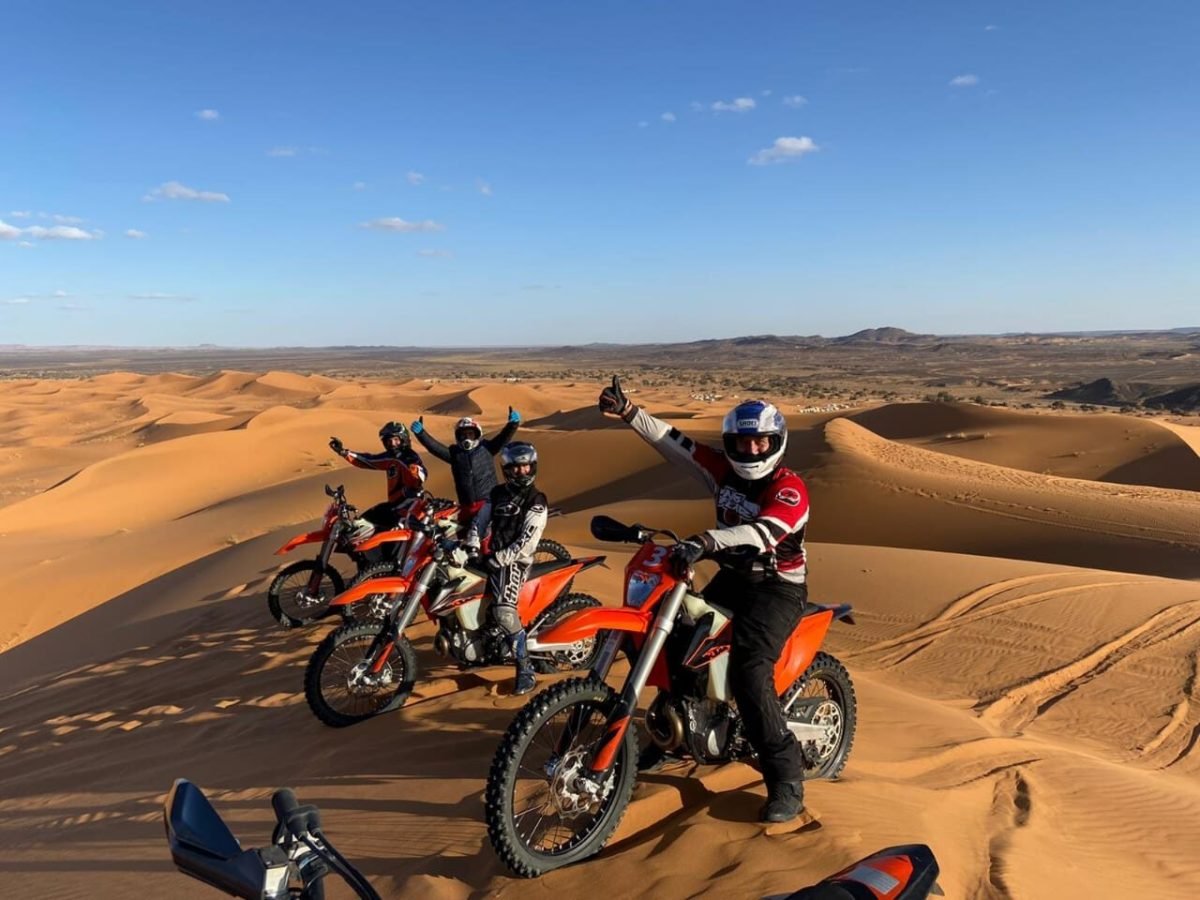 The Merzouga Desert, which serves as the gateway to the vast Erg Chebbi dunes, is a popular tourist destination in Morocco.
This charming, small village is surrounded by picturesque, long stretches of towering sand dunes in all directions. The red sandstone structures blend into the desert landscape's warmth, which changes colors at sunrise and sunset.
You take a camel into the desert from Merzouga. As the sun sets, take a one-hour camel ride through the desert. It's an amazing sight. You'll be greeted by beautiful Berber tents when you arrive at the desert camp. You will spend the night in these deluxe glamping tents on your 3 days motorcycle tour from Merzouga.
The Merzouga desert is located in southeastern Morocco and is part of the Sahara desert. It is famous for its sand dunes, which are some of the tallest in North Africa and can reach up to 150 meters high. Merzouga is also home to the nomadic Berber people, who have lived in the area for centuries and have a rich cultural heritage.
Visitors can participate in various activities in Merzouga, including camel trekking, sandboarding, and stargazing. Many tourists also choose to stay in traditional desert tents, known as "riad tents," for a unique and authentic experience.
One of the most popular experiences in Merzouga is the sunset camel trek, where visitors can witness the sun setting over the sand dunes and enjoy the peaceful silence of the desert. Merzouga is a truly special place, offering a chance to escape from the modern world and experience the beauty of nature and the simplicity of life.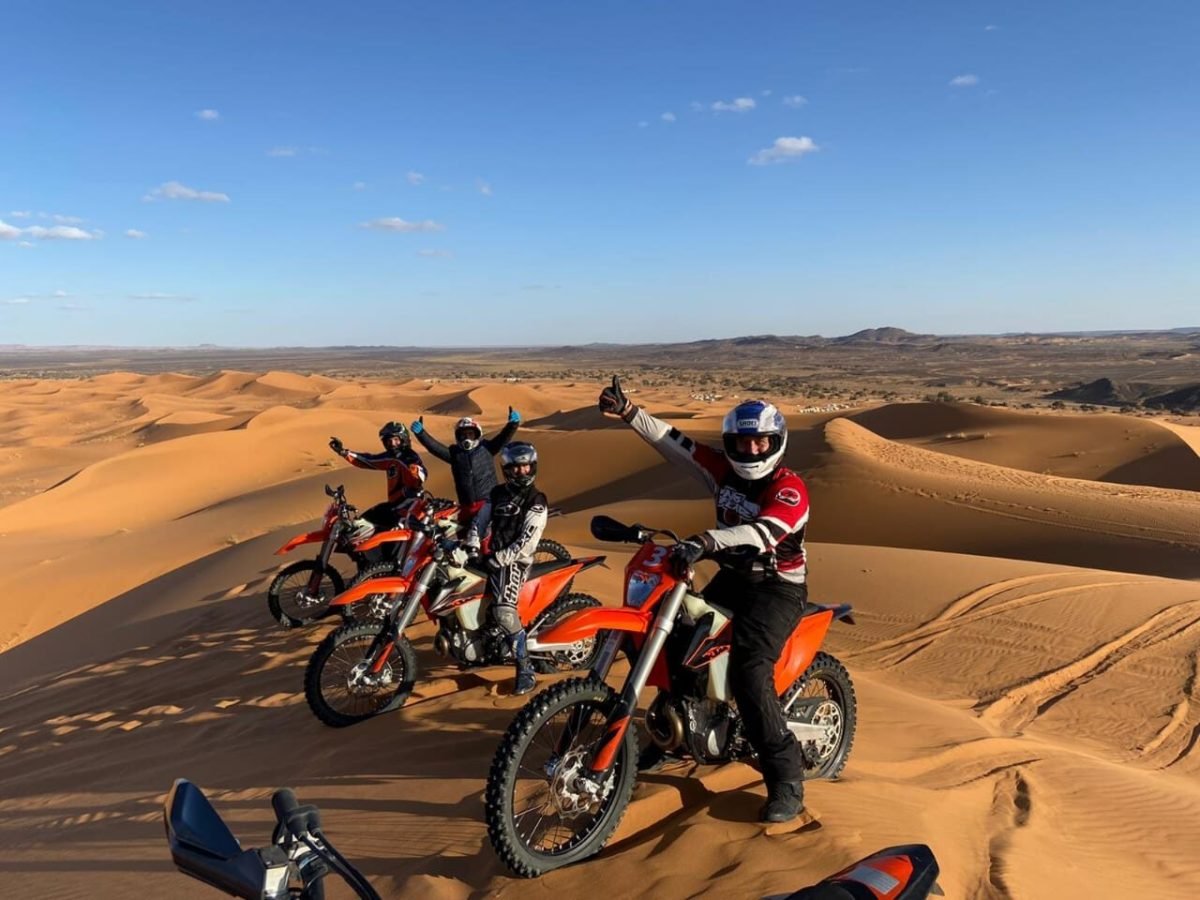 Related trips to 3 days Merzouga motobike tour: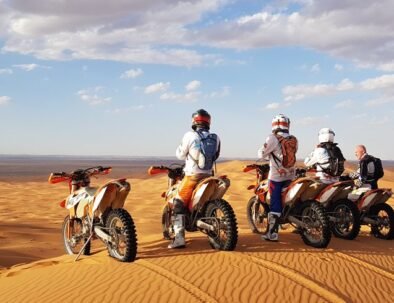 KTM TOUR
5 days motorcycle from Merzouga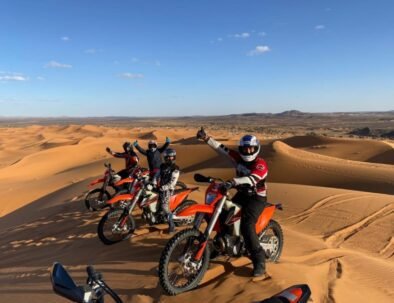 KTM TOUR
4 days moto KTM tour
Related activities to the 3 days Merzouga motobike tour: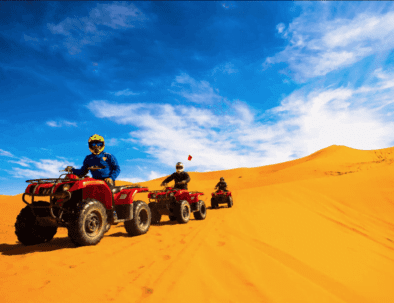 Merzouga activity
Merzouga Quad biking tours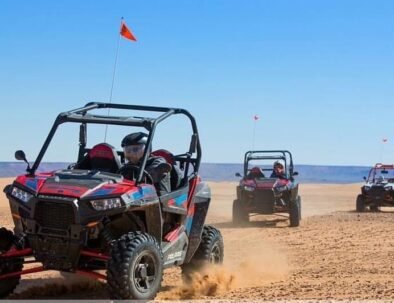 Merzouga activity
Buggy Experiences
Merzouga activity
Merzouga Excursions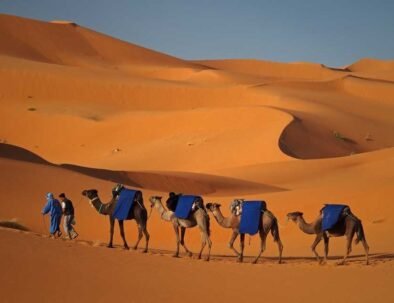 Merzouga activity
Merzouga Camel Trekking